More and more companies benefit from sourcing products in China.
Have you ever had the thought to set up a sourcing office in China, but had to give up this idea due to heavy overheads and other constraints? Actually, for most companies it is not a cost-efficient way to set up an office in China.
As a sourcing solutions provider, Shanghai Metalwork Sourcing Co., Ltd. can serve as your local sourcing office to gain profit for you.
Shanghai Metalwork Sourcing Co., Ltd. would help you with the entire sourcing process from end-to-end, and provide a wide range of services: supplier identification, price negotiation, supply management, quality control management, logistics and shipment management, and other sourcing matters.
We are a Chinese company, serving automotive, electromechanical, construction and IoT-related Industries, and providing a full range of product procurement/sourcing service to customers around the world.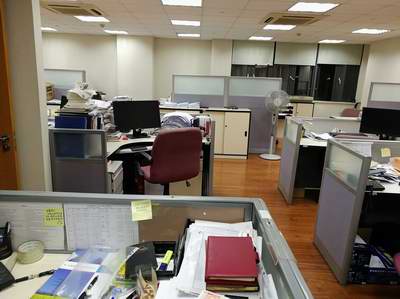 Our business includes:
Custom fabrication:
We provide customers with custom-made mechanical parts. The manufacturing process involves CNC machining, sheet metal, stamping/punching, casting, forging, mold making, wire cutting, laser cutting, injection molding, and assembling;
At the same time, we also provide one-stop sourcing for mechanical parts, electronic components, wire and cable, plastic parts, castings, forged parts, general merchandise, pipe fittings, valves, building materials and hardware, etc.

New Product Developing:
We provide customers with supply chain solutions from idea to product. Including: industrial design, production feasibility analysis and management, structural design, 3D modeling, 2D drawing, packaging design, printing, prototype, small batch trial production, mass production, etc.

Supports and services:
We also provide a series of services such as quality control, packaging, freight inquiry, order consolidation, combine shipping, global transportation coordination, etc., dedicated to efficient and economical transportation arrangements to ensure fast and safe delivery of goods.
Our advantages:
We can quickly respond to customers' cross-industry and various procurement needs with our extensive supplier network;
Our team can provide technical support and quality control for customized products with years of experience in designing, trial-manufacturing and mass-producing mechanical parts;
Familiar with standards and specifications related to the machining industry, and rich experience in serving global customers;
Flexible to meet the diverse needs of customers;
Focus on the protection of intellectual property rights;
We Are Your Local Sourcing Office in China, We Are Your Source of Profit!
Shanghai Metalwork Sourcing Co., Ltd. is looking forward to cooperating with you!